About Identity Management 360™
IDM 360™ is the only identity management solution available offers a complete identity management solution to mid-size businesses at an affordable price.  IDM 360™ allows organizations to migrate at their own pace from their existing user identity stores into a consistent, comprehensive, high-performance identity management system.  Unlike other identity solutions, IDM 360™ understands that you have already made a significant investment over the years into your existing systems and that your entire infrastructure cannot  be re-architected overnight.
IDM 360™ platform has been developed to help organizations of various sizes across a wide spectrum of industries to address the following challenges:
Provide multiple forms of sign-in and authentication (SAML, Form, Multi-Factor, Social, OAuth, OpenIDConnect, etc.) to different user constituencies, including employees, customers, and partners.

Need to unify and manage User, Group, and Role data across multiple internal and external directories.

Provide seamless logon integration to internally and externally hosted web applications and services.

Provide secure and easy login experience to mobile users and allow user identity to flow across a network of back-end services.
IDM 360™ delivers the following key benefits in record time: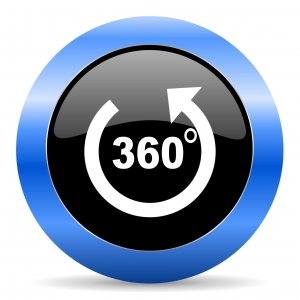 IDM 360™ is a full featured Identity Management System
IDM 360™ is a complete identity management solution, offering considerably more functionality that the leading enterprise solutions. IDM 360™ not only includes a world-class user directory but sophisticated migration and integration features.  This includes standards-based single sign-on, advanced user and group synchronization, pass-through authentication to existing directories, customizable user experience, legacy application support, and directory multiplexing and consolidation.  No identity management solution on the market provides more raw functionality than IDM 360™.
IDM 360™ provides unprecedented service and ease of use
Identity Management is a complex endeavor that typically requires dedicated staff with sophisticated expertise.  IDM 360™ removes the need for identity specialists by offering the most comprehensive support and service of any IDM solution.  IDM 360™ is offered as either a cloud-based or on-premise service with design, installation,  migration, configuration, tuning, backup and continuous monitoring.  Our expert technicians keep your IDM running at peak performance.  They provide expert operational support and tuning.  Our architects as well as professional services team are available to assist with migration and integration of your legacy applications.  IDM 360™ shields your help desk staff from the complexities of identity maintenance by offering a web-friendly administration console which provides the most common operations (adding users, password reset, assigning users to roles, etc.).
IDM 360™ offers a practical path to migration
Most enterprise identity solutions never get implemented due to the daunting prospect of massive application conversion the the new IDM system.  IDM 360™ the most comprehensive set of options to allow migration to centralized identity at your own pace.  Our advanced synchronization capability allows existing directories to remain in place while taking advantage of the power of the centralized directory.  Multiple, heterogeneous directories are consolidated into the central store which is the kept up-to-date in real time as changes are made.  This allows each application to migrate individually, when ready from the existing directory to the new directory.  Internal users may still keep their password and critical information in the company Active Directory while also being combined with external users in the central directory.  IDM 360™ provides a single, unified sign-on experience even though users may be spread across multiple directories.  This unique capability allows new applications to start using the central identity systems immediately while older applications can stay on their existing directory or database.  Similarly, external, cloud-based applications such as ServiceNow and SalesForce can be seamlessly added to the corporate experience by extending/replicating the needed pieces of the corporate network.
IDM 360™ – one directory, many custom sign-on experiences
IDM 360™ combines the security and management of a central directory with individual custom sign-on experiences for different groups.  For example, internal employees can have one sign-on screen with the company logo while each external client can see a custom "micro-site" with their specific colors, logos and informational messages.  Users on the corporate network may login seemlessly using windows authentication while users coming from outside may be challenged with a second-factor for increased security.   Customers and partners that have an existing single sign-on system such as SAML or OpenID can use their existing credential to seamlessly log in.  Mobile users can experience device-friendly screens with numerous options for authentication and lost device management.  IDM 360™ does not impose a one-size fits all philosophy but recognizes that the IDM will be used in numerous ways by multiple constituencies.
Contact us
Complete Identity Management Suite
Only AssureBridge IDM 360™ provides the complete flexibility and end-to-end capability to affordably combine all you service offerings as well as you partners into a compete, unified, customer experience.
Contact us